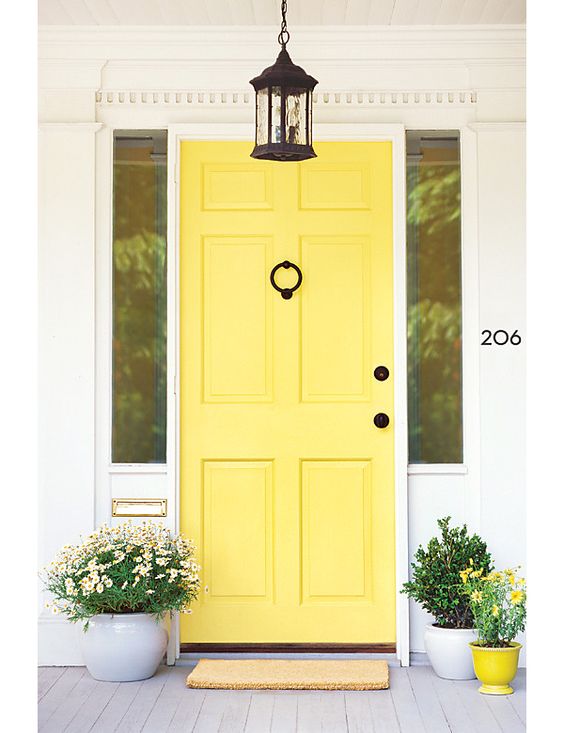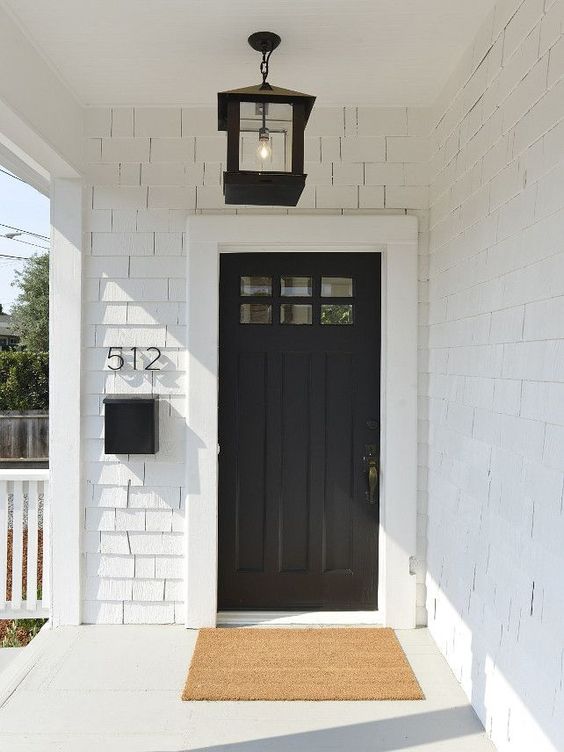 Knock, knock! Colour calling!
If you've been thinking about exploring colour at your place, the humble front door is a fantastic place to experiment. Nothing says "C'mon in! Great to see you! Mi casa es su casa!" like a beautiful front door. Be it something brilliantly bold or an oh-so-pretty pastel, a colourful front door adds a pop of personality and gives a warm welcome to visitors.
Whether your planning something fun, fancy or fashion forward, trying out colour in a small space is a great way to discover a happy hue which is perfect for you. And colour makes you feel good- really! But once you've found a colour you love- beware! You'll be contemplating more splashes around your home in no time.
SO YOU'D BETTER GET STARTED!
A front door re-paint project can be knocked out in a weekend, or even done in a day if you are a dab hand with the brush. And it's the perfect project for commitment phobes. Changed your mind already? A quick repaint is easy peasy. Want to try something new? No problem! You can change it every 6 months if you want to.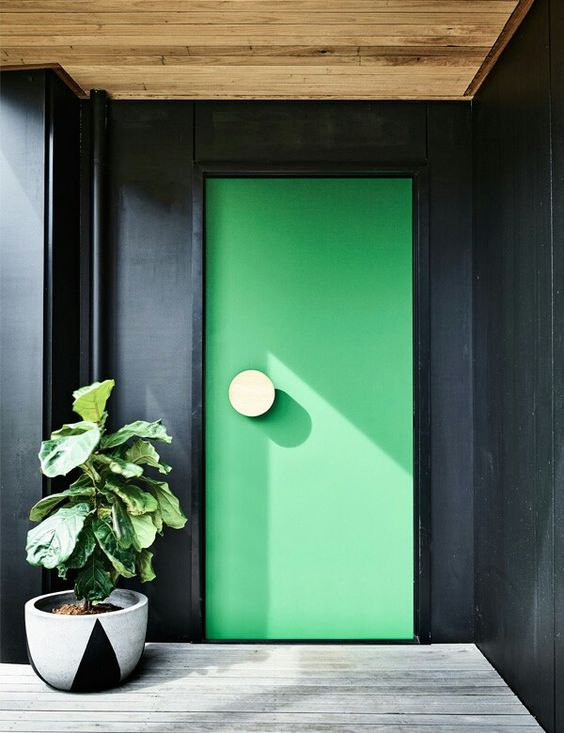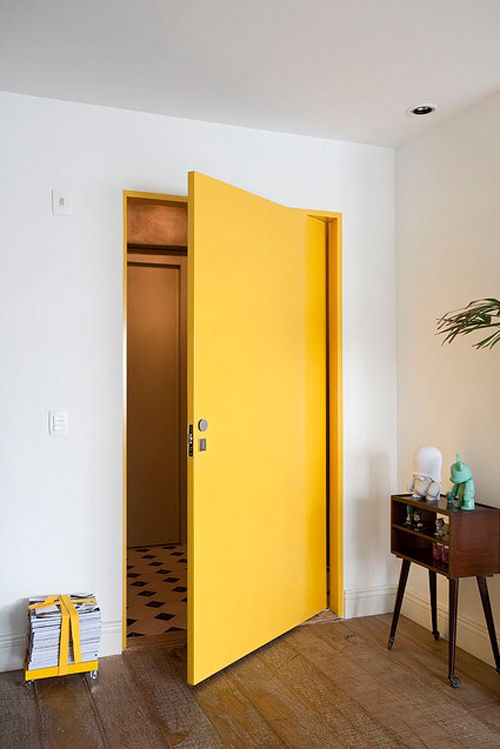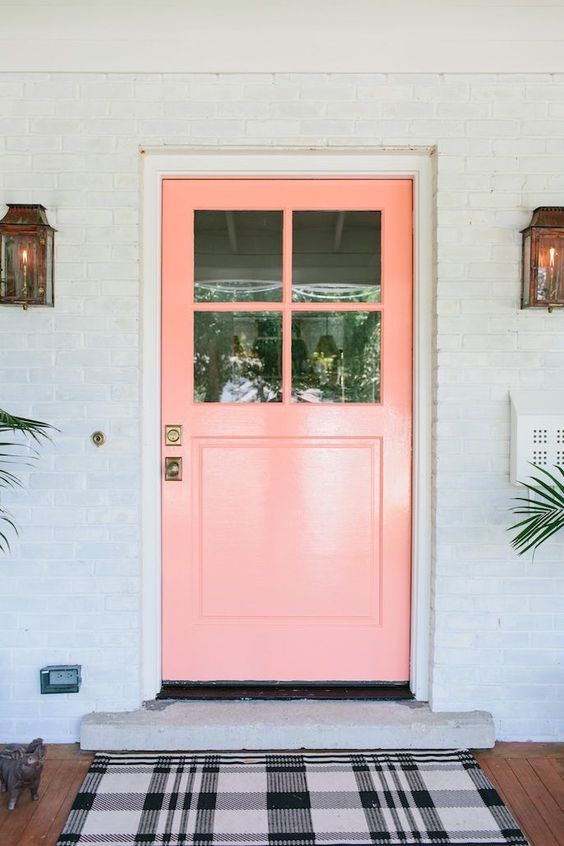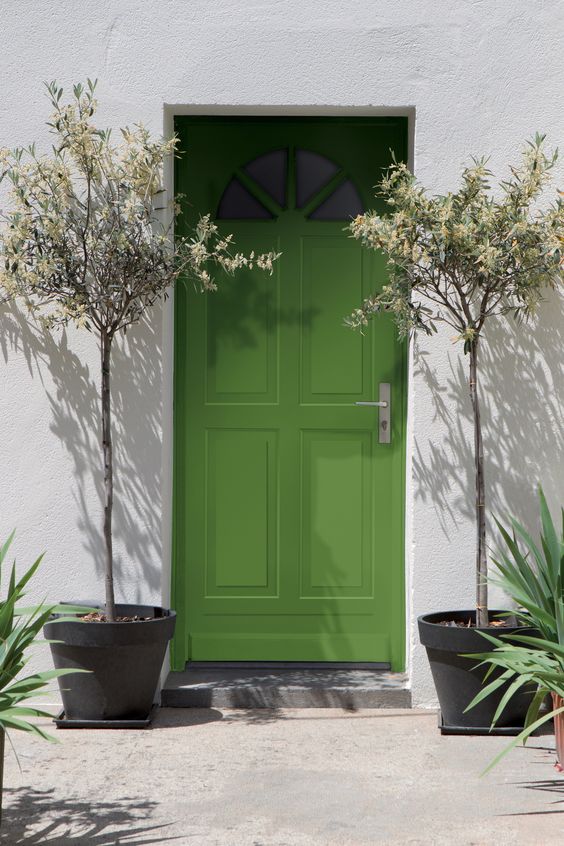 TIP: CHOOSE A COLOUR YOU LOVE
What will your front door say about you? Your colour choice can be as bold as you dare. We've popped together some galleries of adorable options.
Keep in mind, your final selection needs to flatter the style of your house, sit comfortably with your existing facade colours and work with the other colours around your home (things like roofing, timberwork, tiling or paving).
TIP: PREP IT
Don't forget your prep work. The end result will look better and last longer if you give your door a quick sand and prime before painting. Not keen to breakout the brushes or time poor? Why not outsource the prep and painting to a professional. You can find the deets on finding a great painter here.
TIP: HOW MUCH PAINT?
One litre will be oodles. But grab two litres if you have more than one door to paint or want to keep some aside for touch ups in the future.
TIP: GO GLOSSY
Using a semi gloss or gloss paint finish will intensify the colour, making it appear even bolder and brighter. Bling, bling! A glossy finish also does wonders for darker colours.
TIP: finding INSPO- STAT!
We love Apartment Therapy for colour ideas ... you can search their interior images by colour, whoo hoo! Or you can pop over to admire Design* Sponge. Pinterest is also a super resource for colour exploration. C'mon over and follow the Hello Colour pinterest page, it's chock full of colour references and inspo a plenty.
Image Credit. We love to credit images wherever possible. Holler at us if you know the author of an image we have featured, we'll update it toot sweet.
LET'S TALK
Want to show off your completed front door project? We'd love to see it!
Need a hand nutting out the perfect hue for your house? Contact Hello Colour here.